Teledyne LeCroy is a leading provider of oscilloscopes, protocol analyzers and related test and measurement solutions that enable companies across a wide range of industries to design and test electronic devices of all types. Since our founding in 1964, we have focused on creating products that improve productivity by helping engineers resolve design issues faster and more effectively.
More info
We're changing the world, one chip at a time. Our analog and embedded processing products power electronics across every industry and help to make the world smarter, safer, greener, healthier and more fun.
More info

Cypress (NASDAQ: CY) delivers high-performance, high-quality solutions at the heart of today's most advanced embedded systems, from automotive, industrial and networking platforms to highly interactive consumer and mobile devices. With a broad, differentiated product portfolio that includes NOR flash memories, F-RAM™ and SRAM, Traveo™ microcontrollers, the industry's only PSoC® programmable system-on-chip solutions, analog and PMIC Power Management ICs, CapSense® capacitive touch-sensing controllers, and Wireless BLE Bluetooth® Low-Energy and USB connectivity...
More info

Microchip Technology Inc. is a leading provider of microcontroller and analog semiconductors, providing low-risk product development, lower total system cost and faster time to market for thousands of diverse customer applications worldwide. Headquartered in Chandler, Arizona, Microchip offers outstanding technical support along with dependable delivery and quality.
More info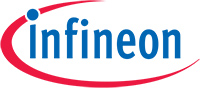 All Vendors