Cypress (NASDAQ: CY) delivers high-performance, high-quality solutions at the heart of today's most advanced embedded systems, from automotive, industrial and networking platforms to highly interactive consumer and mobile devices. With a broad, differentiated product portfolio that includes NOR flash memories, F-RAM™ and SRAM, Traveo™ microcontrollers, the industry's only PSoC® programmable system-on-chip solutions, analog and PMIC Power Management ICs, CapSense® capacitive touch-sensing controllers, and Wireless BLE Bluetooth® Low-Energy and USB connectivity...
More info

I'M Intelligent Memory is a joint-venture of industry experts and companies with one common mindset: "Making innovative and better DRAM memory products that meet the future demands of our industry with the highest capacities, quality and longevity."
More info



We are the measurement insight company committed to performance, and compelled by possibilities. Tektronix designs and manufactures test and measurement solutions to break through the walls of complexity, and accelerate global innovation. Together we empower engineers to create and realize technological advances with ever greater ease, speed and accuracy. Tektronix solutions have supported many of humankind's greatest advances of the past 70 years. Health. Communication. Mobility. Space. With offices in 21 countries, we are committed to the scientists, engineers and technicians around the...
More info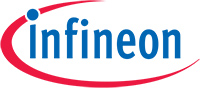 All Vendors