Cypress (NASDAQ: CY) delivers high-performance, high-quality solutions at the heart of today's most advanced embedded systems, from automotive, industrial and networking platforms to highly interactive consumer and mobile devices. With a broad, differentiated product portfolio that includes NOR flash memories, F-RAM™ and SRAM, Traveo™ microcontrollers, the industry's only PSoC® programmable system-on-chip solutions, analog and PMIC Power Management ICs, CapSense® capacitive touch-sensing controllers, and Wireless BLE Bluetooth® Low-Energy and USB connectivity...
More info

I'M Intelligent Memory is a joint-venture of industry experts and companies with one common mindset: "Making innovative and better DRAM memory products that meet the future demands of our industry with the highest capacities, quality and longevity."
More info


XMOS is a premier provider of voice and music processing and control ICs. Our XS1 xCORE Multicore Microcontroller solutions have been the driving force behind the highest quality consumer, studio and broadcast audio equipment from over 200 vendors. Now on its second generation, the xCORE-200 family of Multicore Microcontrollers is pushing the boundaries of quality and integration - delivering premium quality music, and the most comprehensive Voice User Interface (VUI) controller solutions for IoT devices.
More info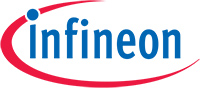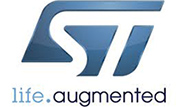 A world leader in providing the semiconductor solutions that make a positive contribution to people's lives, both today and in the future
More info
All Vendors