Embedded World 2018 - More Videos!
After the interview videos last week, this week I am very happy to release two more videos taken at Embedded World 2018 and that I am proud of.
For both videos, I made extensive use of my two new toys, a Zhiyun Crane Gimbal and a Sony a6300 camera.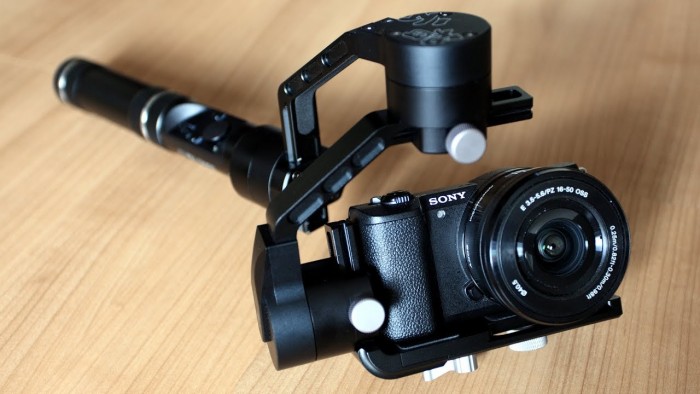 The use of a gimbal like the Zhiyun makes a big difference in terms of making the footage look much more stable and cinematographic.
As for the Sony camera, it takes fantastic slow-motion footage and you'll notice that I took advantage of this function on for many shots.
The first video is a 'booth highlights' video that I did for SEGGER. The idea here was to have Rolf Segger, founder of the company, say a few words about SEGGER's presence at Embedded World and then to have Axel Wolf talk about the key demos and recent product launches. In between, footage taken at the booth would be showed. I am very happy with how it turned out, what are your thoughts? I would very much appreciate, if you enjoy the video, if you could take a second to push the 'like' button at the end.
Also, please make sure to turn on the audio, the music plays an important part in both videos.
The second video is a general highlight montage of the show. I basically spent hours walking around, capturing footage of things that drew my attention. Featuring Jacob Beningo, Micheal Barr, Alan Hawse..
Thanks for watching!!!
---
[ - ]
Comment by
●
April 10, 2018

Hi Stephane,
iam in no way a videoproducer.. so take my opinion with a good distance ;-) i can not make it that good myself ;-)
i like the overall appearance of the videos :-)
for the first one i think it would benefit from some less cuts and less / slower movement in the scenes.
that way its gets easier to follow for the viewer and appears more relaxed... and i think relaxed is the best thing you can target for a trade-fair environment ;-)
for the second one the audio syncing is nicely done! and there are some really cool transitions that really fit the content - i like it :-)
some of the scenes here also would benefit from less / slower movement - i think the key/idea here for me is that i only have te view you selected during filming - thats fine - but this way i have no 'frame-points' to hold on if all of the visible image is moving to fast - so it gets straining to follow...

the background song you have choose fits my taste very well ;-)
iam looking forward to more nice videos ;-)
sunny greetings
stefan


To post reply to a comment, click on the 'reply' button attached to each comment. To post a new comment (not a reply to a comment) check out the 'Write a Comment' tab at the top of the comments.
Please login (on the right) if you already have an account on this platform.
Otherwise, please use this form to register (free) an join one of the largest online community for Electrical/Embedded/DSP/FPGA/ML engineers: